Brace yourself, the Fight for Life Boxing card is stacked with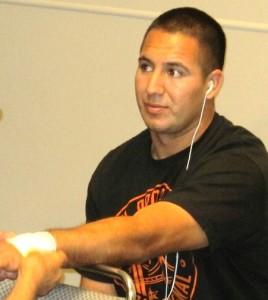 great fighters. 12 bouts, including the undefeated, Pound for Pound #1 ranked Super Cruiserweight Chris "The Bull" Barrios, LASD taking on Alex Perez, LAPD.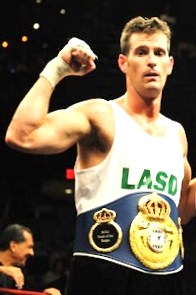 In the  Co-Main Event the undefeated UCA Cruiserweight Champion Brian Stevens, LASD will face off with Mike Barragan, LAPD.
In a fight that seems to be a lock for Fight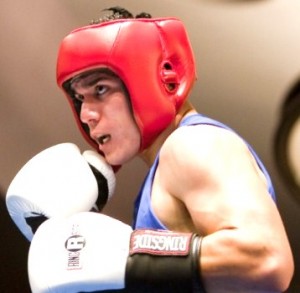 of the Night,  5th ranked Angel Vasquez, LASD will meet 4th ranked Ray Encinas, LAPD for the 3rd time. Both fighters have a win over each other and will be laying it all on the line to prove they are the better fighter in the rubber-match.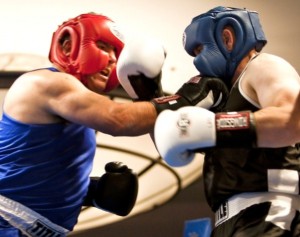 Super Cruiserweights Jeff Flotree, LASD and George Lopez, LAPD two seasoned veterans with more fights than everyone on the card combined will battle it out once again.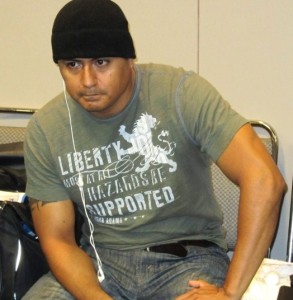 Also on the card, 7th ranked Erik "The Lone Wolf" Ramirez, LASD will be taking on tough Quincy Mirage, LAPD.
Plus 8th ranked Guerrero "Pedro" Gonzales, LASD will be looking for another victory when he takes on Eriverto Montano, LAPD.
The curre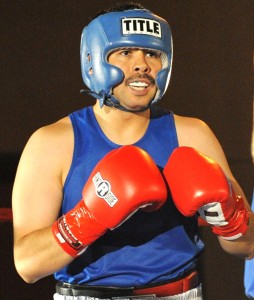 nt 4th ranked Light Heavyweight Aurelio Vasquez, LAPD will be stepping back into the ring after winning Fight of the Night honors in the Sacramento Battle of the Badges Oct 6, 2012. Vasquez is dropping down to the Super Middleweight division to take on 8th ranked Roman Mercado, LASD. This fight could steal Fight of the Night from Vasquez and Encinas.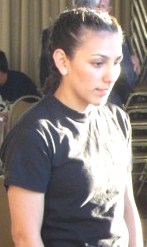 Female fighters will also be featured on this card when 3rd ranked Roxanne Chavez, LASD takes on Officer Guillen, Burbank PD and Francine Rizzio, LASD vs. Shannon Lopez, LAPD. This card features some of the best Public Safety fighters in California. The fighters are training hard to put on a great night of boxing for the fans.
Fight Card
Bout 1, 125lbs  3rd ranked Roxanne Chavez, LASD vs. Officer Guillen, Burbank PD
Bout 2, 165lbs   Francine Rizzio, LASD vs. Shannon Lopez, LAPD
Bout 3, 190lbs Ernie Ferras, LASD vs. Ruben Rosas, LAPD
Bout 4, 160lbs David Chung, LASD vs.  Miguel Mejia, LAPD
Bout 5, 190lbs Clay Grant, LASD vs. Chuck Wampler, LAPD
Bout 6, 154lbs 8th Guerrero "Pedro" Gonzales, LASD vs. Eriverto Montano, LAPD
Bout 7, 168lbs 8th ranked Roman Mercado vs. 4th ranked Aurelio Vasquez, LAPD
Bout 8, 165lbs 7th ranked  Erik Ramirez, LASD vs. Quincy Mirage, LAPD
Bout 9, 205lbs Jeff Flotree, LASD vs. George Lopez, LAPD
Bout 10, 154lbs 5th ranked Angel Vasquez, LASD vs. 4th ranked Ray Encinas, LAPD
Bout 11, 190lbs UCA Champion, Brian Stevens, LASD vs. Mike Barragan, LAPD
Bout 12, 205lbs #1 ranked Chris Barrios, LASD vs. Alex Perez, LAPD