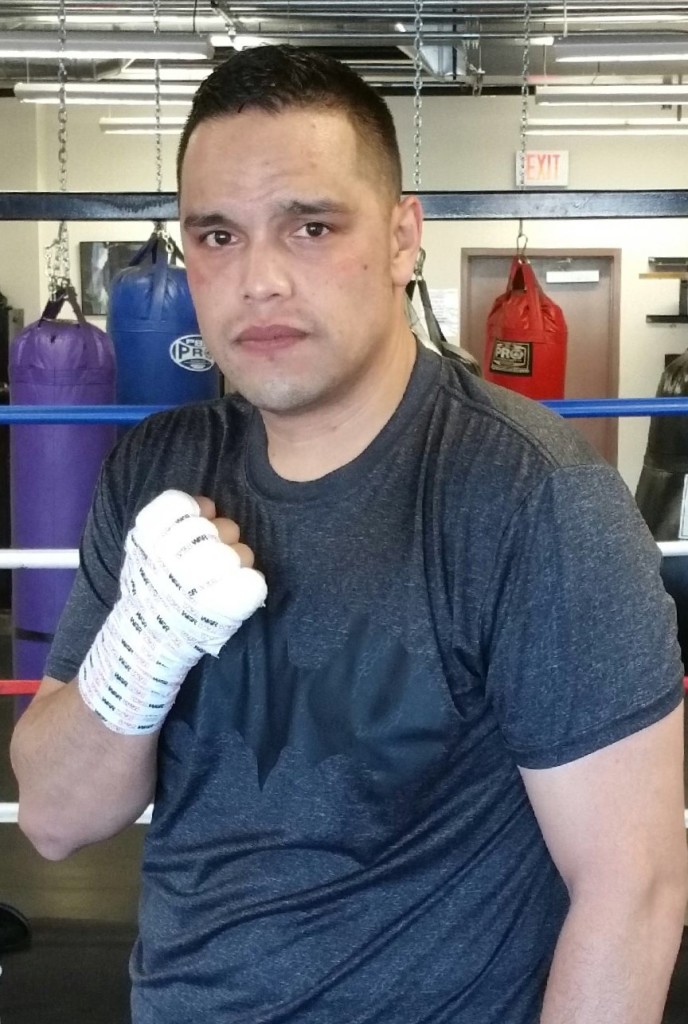 Abran Rodriguez
Los Angeles Sheriff's Department
Weight: 160lbs
Age: 34
Record: 2-0

1. When did you start working for LASD? March 12, 2008
2. When did you start boxing? At 16 years old
3. What got you started in boxing? Wathcing Arturo Gatti fight. That's one fighter I would not mind paying $100 to watch fight, I would always get my money's worth watching his fight.
4. What gym do you train at when preparing for a fight? Sun Valley Boxing
5. Who is your trainer? Jose Compean
6. Who is the best boxer you ever sparred against? Sergio Macias former pro fighter.
7. Favorite music artist? Don't really have a favorite Music Artist
8. Favorite fighter? Arturo Gatti/Julio Cesar Chavez
9. Favorite all time fight? Gatti Vs Ward 1
10. Favorite movie? Between The Departed and Creed
11. Favorite place to eat? Buca Di Peppo
12. First job? McDonalds
13. First car? 1994 Honda Civic
14. What do you like to do when not training or working? Watching movies and spending time with my kids.
15. Person you most admire? My Mother, watching her and struggling with her growing up molded me into the person I am today.