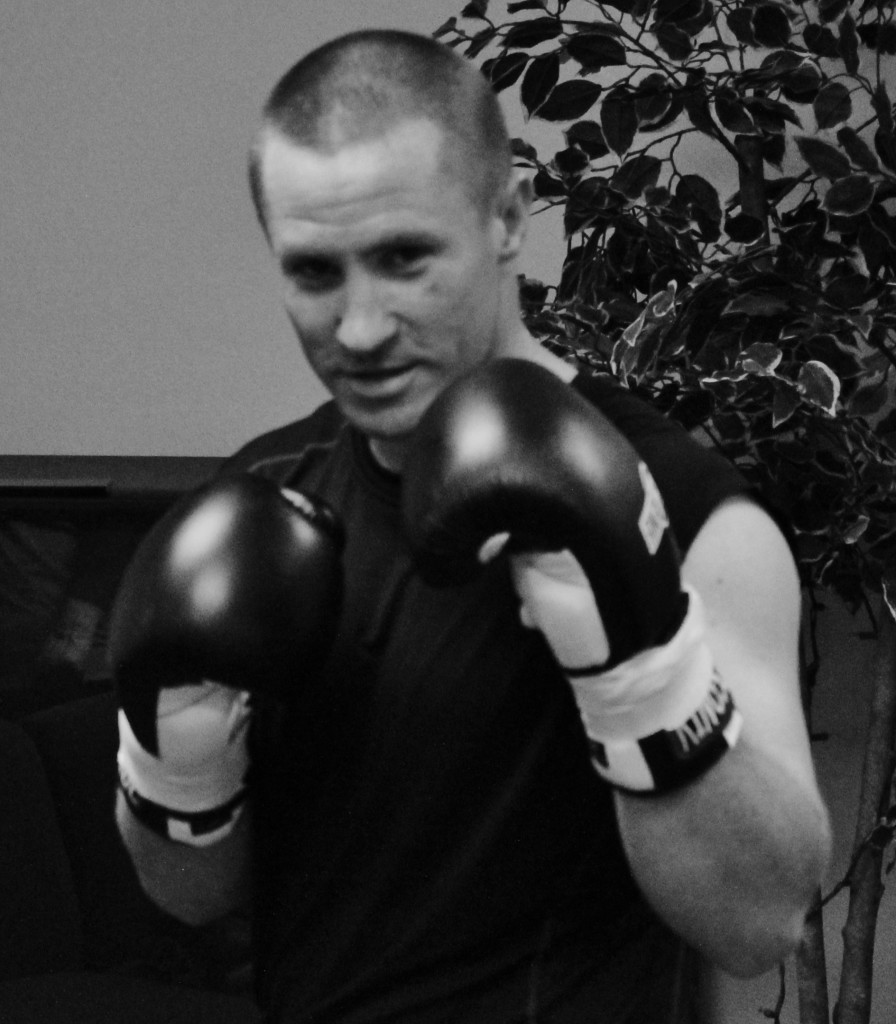 AJ Forestiere
Madera Police Department
Fighting weight: 160 – 168
Age: 27

1.When did you start boxing? I started boxing January of 2015.
2. Who got you started in boxing?  Boxing was something I always wanted to do but wasn't sure how to get started and then Shant Sheklanian, (Madera PD, UCA Jr Welterweight Champion) asked if I wanted to try it out and I got hooked.
3. What gym do you train at? I've never trained at a gym.  The last guy I was training with, Bobby Minerva, just got injured so now I'm training at Southeast Boxing Club, Fresno.
4. Who is your trainer? Mike Hodgins and Tony Valencia
5. Who is the best boxer you sparred against? Shant for sure.  He's the only person to hit me and actually make me see stars.
6. What is your strongest weapon in the ring? I love throwing my left hook either to the body or the head is fine with me which ever one is open.
7. Did you play any sports in high school or college? I played football, soccer, and ran track and in college I played football for Southern Utah.
8. When you are not fighting or training what do you like to do? I like to sit back and watch movies all day
9. Favorite fighter? Mickey Ward
10. Favorite all time fight? The first Mickey Ward vs Arturo Gatti
11. Favorite movie? Harry Potter movie series
12. Favorite food? Steak and fried potatoes
13. First job? Blockbuster. I spent most of my check right back in the store.
14. First car? Bright yellow 1996 Ford ranger splash