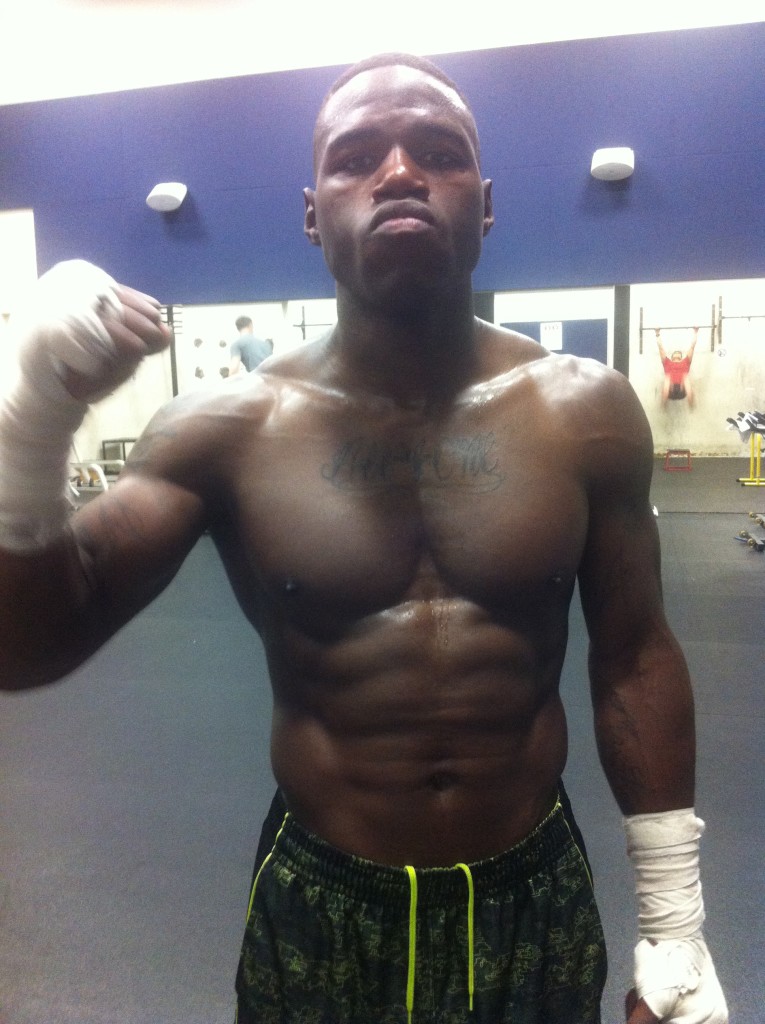 Alex Jackson
United States Navy
Nickname: Big Hungry
Weight: 178-185
Record: 3-2
1. When did you join the Navy? I enlisted December 2007.
2. When did you start boxing? I started competing in 2013.
3. What got you started in boxing? I started training as part of therapy.
4. What gym do you train at when preparing for a fight? I train at Gladiator School of Boxing in Spring Valley (San Diego), CA
5. Who is your trainer? My coach is the great Coach Travis Stocking who trained under the tutelage of all-time great Archie Moore.
6. Who is the best boxer you ever sparred against? I'm not sure of the best I've sparred against, it's between Yathomas  Riley (Former Light- Heavyweight Pro 8-1, National PAL Champ, National Golden Gloves Champ, Bronze Medalist 2008 Olympic Trials), and current WBO/NABO Champ Maurice Hooker, Hooker was really crafty and slick and I learned a lot him, he really makes you think.
7. Favorite music artist? My favorite musical artist was the late great Dj Screw. Check him out
8. Favorite fighter? That's a hard one.  I don't have a favorite but my top 11 (not in order) are: Floyd Mayweather Jr., Guillermo Rigondeaux, Errol Spence Jr., Andre Ward, Gennady Golovkin, Maurice Hooker, Sugar Ray Leonard, Pernell Whitaker, Erislandy Lara, The Charlo Twins.
9. Favorite all time fight? My favorite match is between Corrales / Castillo and Mayweather / Gatti.
10. Favorite movie? Menace 2 Society and Dirty 3rd
11. Favorite place to eat? Rubio's, I like their Chicken Tortilla Soup.
12. First job? My first job was mowing lawns at age 10.
13. First car? My first car was a 1994 Buick Park Avenue. I bought it when I was 17, I had a sound system and vogues on it.
14. What do you like to do when not training or working? In my free time I like to write.  I am currently working on a book series entitled "Poverty", it will be available soon.  Also in the works with a boxing clothing line "Str8 Leff". Team Gladiator Coach Travis Stocking is also in the works with a new invention for the boxing and MMA world. You guys stay tuned it will be epic!!!  And be sure you guys check out Adamsboxing.com for the best looking fight gear. I promise you will not be disappointed!
15. Person you most admire? There is no one that I admire most. I don't put people on pedestals.