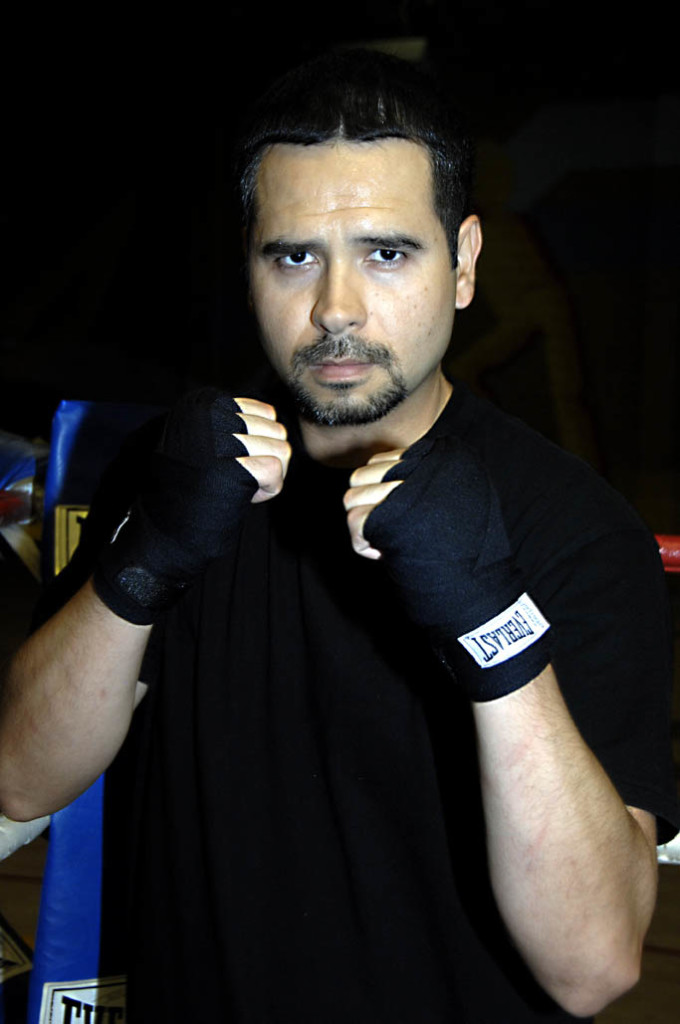 Aurelio Vasquez
Los Angeles Police Department
Nickname: El Gallo
Fighting weight: 168-175 lbs.
Age: 37
Record:3-2

1. When did you start boxing? March 2012 (at 33 years old)
2. Who got you started in boxing? My co-worker/teammate, Quincy Mirage got me started when I decided I needed to lose weight & get back into shape.
3. When preparing for a fight, what gym do you train at? I train at a few different gyms. Hollenbeck Gym, Fortune Gym, 818 Boxing Club, & City of Angels Boxing Gym.
4. Who is your trainer? I have a few trainers…LAPD Boxing trainers/ex-fighters, John Negrete, Jorge Gonzalez, Frank Diaz, Rudy Barragan, Robert Morales, & Quran Molina. I learn different things from each & every one of them.
5. The best boxer you ever sparred against? My trainer & ex-pro fighter, Quran Molina. He can work with me & make me look good, or he can turn it up & make me look really bad.
6. Of all your opponents and sparring partners who hit the hardest? I've faced some real heavy hitters in the ring, but the guy who has hit me the hardest ever is Brian Petrella of Pasadena PD. He hit me with a right hand that had me seeing stars in the 2nd round of our fight back in 2013. That guy can really crack!
7. What do you feel is your strongest weapon in the ring? My Will. I'm never gonna stop coming at you. And I'm never gonna quit, no matter what happens in there.
8. What sports did you play in high school? I played football & baseball.
9. What do you like to do when not training or working? I like hanging out with family & friends, barbecuing, listening to music, & playing billiards.
10. Favorite fighter? My favorite all-time fighter is Julio Cesar Chávez Sr.. My favorite current fighter is GGG.
11. Favorite all-time fight? Barrera-Morales 1. That was a WAR!
12. Favorite movie? Gladiator
13. Favorite athlete? My favorite all-time athlete is Jerry Rice. No one else worked harder on their craft like he did. The man is also a real class-act.
14. Favorite food? King Taco – Red sauce, carne asada burrito with everything.
15. First job? Paper route when I was 10.
16. First car? White 1981 Ford Escort, 2 door
17. Ring entrance music? El Palenque by Vicente Fernández. It makes my Mexican blood boil!
18. Person you most admire? My father. If I become even half the man he is, I'll be okay.