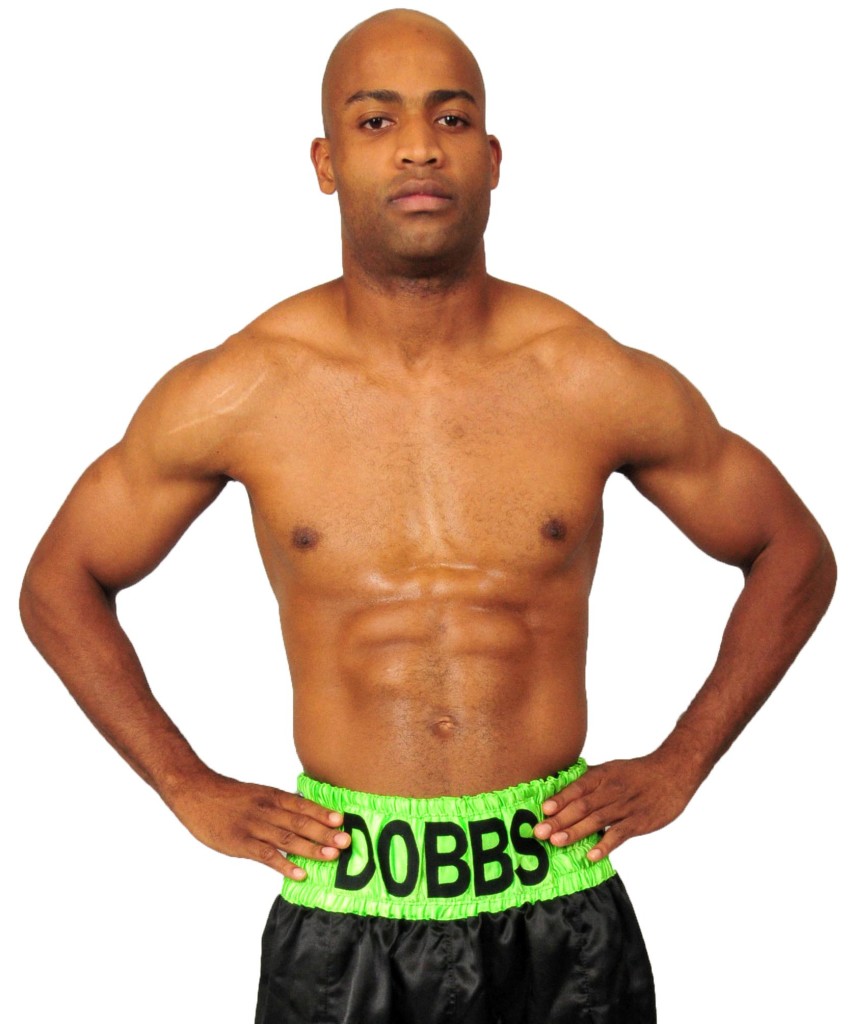 Benjamin Dobbs
U.S. Navy
Nickname: "Dobbs City"
Fighting weight: 190 lbs.
Age: 34

1. When did you start boxing? My first fight was in 2004.
 
2. What got you started in boxing? Many people and events lead me to the sport of boxing. My mother was a huge Mike Tyson fan. She would order the fights and host parties. That's how I became a big fan of the sport. Later on, a friend of mine knew of a trainer and suggested that I go check him out. I began my training with Cedric Johnson I've been in boxing ever since. 
3. When preparing for a fight what gym do you train at? I've trained at Ced's Boxing Academy, Cal's Olympic Boxing, 757 Boxing and World Class Sports Fitness. 
4. Who is your coach? My coach is Dorian "The Truth" Anthony. He is a masterful boxer, great friend and coach. I've learned so much from him. He's challenged me more than anyone in this sport. I approach what I do very seriously partly because of the connection I've had with him over the course of the years.  
5. The best boxer you ever sparred against? I can't narrow it down to one because they all have different strengths.  The pro boxers and national champions I've faced have all been tough guys and are very accomplished.    
6. Of all your opponents and sparring partners who hit the hardest? Charles Martin.  He's 22-0 (20 KOs). He can punch and his record proves that. 
7. What do you feel is your strongest weapon in the ring? I'm willing to go through whatever is in front of me to get what I need to get. Boxing is very challenging and if you don't embrace the challenges and overcome the difficulties you won't last long. You must improve continuously, and I feel that has always been my greatest strength. 
8. What do you like to do when not training or working? I like traveling and spending time with my family and closest friends.
9. Favorite fighter? Mike Tyson and Roy Jones Jr. were my favorite fighters growing up. I like the action and intensity they brought to the ring. 
10. Favorite all time fight? Arturo Gatti vs Gabriel Ruelas, Roy Jones vs. Montell Griffin II,
11. Favorite food? You mean foods?  Sushi, Salmon, Steak, Pasta  
12. First job? Bagging Groceries
13. First car? I woke up in a new Bugatti.
14. Person you most admire? Mom and Dad. They made me who I am. I learned dedication from watching them.