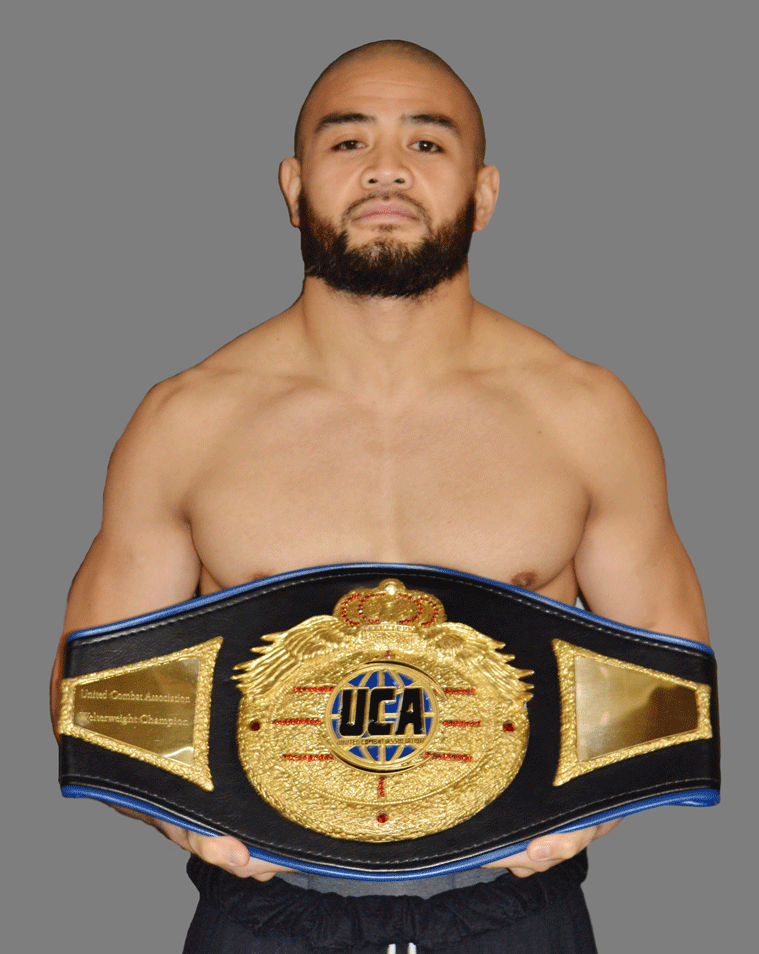 Brent Bugarin
Santa Clara Sheriff's Department
Nickname: "That Filipino Stallion"
Fighting weight: 140/147 pounds
Age: 31

1. When did you start boxing? July 2011
2. Who or What got you started in boxing? I have always been interested in the sport throughout my life. After college football, I wanted to try a new sport, a new physical activity that would keep me in shape and allow me to compete. My Sergeant, Michael Saliba, also knew my interest and desire to box competitively. Sergeant Saliba also boxed competitively in his early days in the east coast and always spoke of the days when he competed and trained. One day while at work, he showed up with a garbage bag full of boxing gear. He told me, "Hey bug, this is all my boxing shit I kept and have left from my early days. I'll only let you have it if you make use of it. Wipe the dust off and make it happen. Hit it hard." From that day on, everything else speaks for itself.
3. When preparing for a fight what gym do you train at? The Kennel Boxing Gym in San Leandro
4. Who is your trainer? My first trainer was Brian Jugarap. My current trainer is Arvin Jugarap.
5. The best boxer you ever sparred against? Joel Siapno
6. Of all your opponents and sparring partners who hits the hardest? Joel Siapno (make sure he doesn't find that out)
7. What do you feel is your strongest weapon in the ring? My smile
8. What sports did you play in high school? Swim team, badminton, tennis, softball, ping pong
9. What do you like to do when not training or working? Watch HGTV and the food network or soap operas, maybe some gardening
10. Favorite fighter? Stuart Scott
11. Favorite all time fight? Predator vs. Arnold Schwartznegger
12. Favorite movie? Clueless 4
13. Favorite athlete? Butter Bean
14. Favorite food? Mediterranean
15. First job? Painter
16. First car? 1998 Toyota Corolla (still driving too)
17. Person you most admire? Mom and Dad
18. Person I want to box if I ever had a chance to? The legendary Tom Gaffney