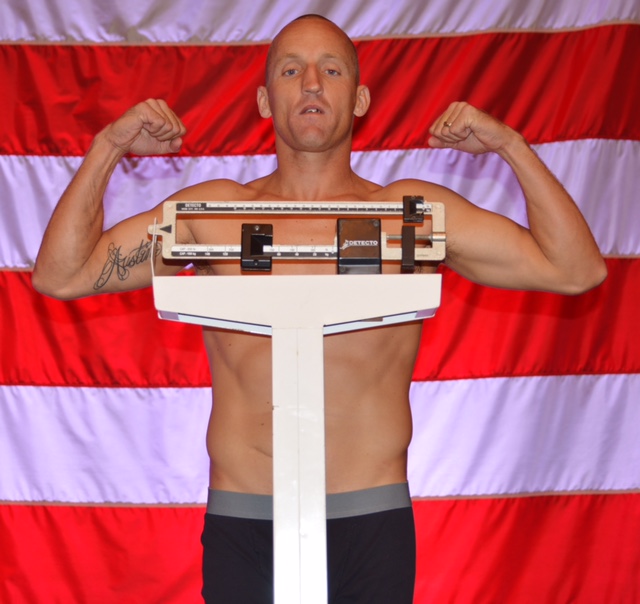 Christian Pharo
San Diego Fire Dept
Weight: 154lbs

When did you start boxing? I started boxing in 2009.
Who or what got you started in boxing? I have always wanted to box or do martial arts but never had the extra money or stability to train. When I finally got a good job I started.
When preparing for a fight what gym do you train at? I train at Pacific Training Center in La Jolla California with Eddie Roa.
Who is the best boxer you ever sparred against? The best boxer I have ever sparred is Maurice "Mighty Mo" Hooker NABO junior welterweight champ.
Of all your opponents and sparring partners who hit the hardest? The hardest I have ever been hit was by my teammate Rodrigo Figueroa a south paw with hammers for fists.
What do you feel is your strongest weapon in the ring? My strongest weapon in the ring I guess would be my determination and hard hitting punches.
What do you like to do when not training or working? When I am not training I am in the ocean free diving for fish or surfing.
Favorite fighter? My favorite fighter would Marvin Hagler or anyone from that era of boxing.
Favorite all time fight? Mickey Ward vs Arturo Gatti was probably the best fight in my book although Hagler vs Hearns was insane. Its hard to choose there has been a lot of great fights.
Favorite movie? I don't know?? I like sci-fi haha.
Favorite athlete? Phillip Rivers.
Favorite food? I enjoy carbs 😂😂 for favorite foods.
First job? First job I had was a mason helper stacking bricks and blocks.
First car? 1982 Honda Hatchback
Person you most admire? Person that I most admire is my grandfather (Tom Pharo) he is an old salt from the navy and is as hard as nails.