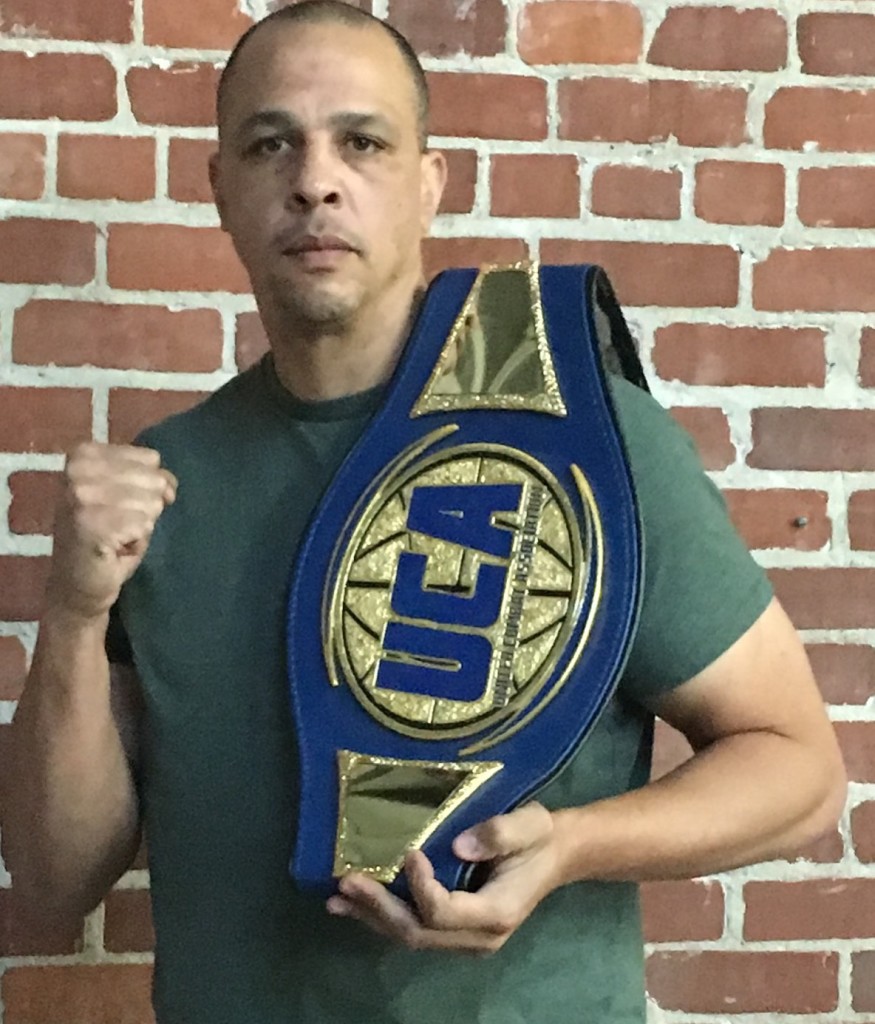 David Ross
California Highway Patrol
Weight: 240lbs
Age: 43
Record: 0-0

1. When did you start working for California Highway Patrol? April 2008
2. When did you start boxing? I started boxing in 2014 for a brief period, and picked it up again about 3 months ago.
3. What got you started in boxing? I grew up watching Sugar Ray Leonard, Marvelous Marvin Hagler, Thomas Hearns, Roberto Duran, Mike Tyson, etc. That was a great era for boxing. I used to dig boxing as much as any other sport, but the other sports were more accessible. Always loved it and after having to fight in the academy, I realized it was something I wanted to try. So I thank the UCA for allowing me to get punched!
4. What gym do you train at? I train at the Southeast boxing gym in Fresno. Mike and Tony, along with their team of trainers, are GREAT teachers and motivators. I would like to take this opportunity to thank them.
5. Who is your trainer? Mike, Tony, Cheesburger, Jarod, Chris Cruz and Pete.
6. Who is the best boxer you ever sparred against? Cheesburger hands down. Let's just say he doesn't "tell" me to keep my hands up!
7. Favorite music artist? Too many to name. Depends on the genre.
8. Favorite fighter? I dig Canelo and Gennady Golovkin.
9. Favorite all time fight? Any fight from the Leonard, Hearns, Hagler era.
10. Favorite movie? Several ties on that.
11. Favorite place to eat? Five Guys Burger and Fries.
12. First job? McDonald's in Merced 1988! Was a brutal gig!
13. First car? Ha ha!! A baby blue Fiat Strata hatchback given to me from my mother.
14. What do you like to do when not training or working? Golf.
15. Person you most admire? Roger Ross. Anyone who can overcome what he has demonstrates pure will and strength.