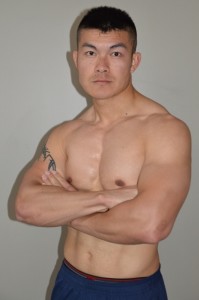 Hue Xiong
Fresno Sheriff's Office
Nickname: HX (Hurricane Xcecution)
Weight: 160 lbs
Age: 29

1. When did you start your career with Fresno Sheriff Dept? 10/25/2012
2. When did you start boxing? 7/01/2015
3. What got you started in boxing? It all started from heavy bag and a pair of boxing gloves. The desire and excitment to become better in boxing was what got me into boxing.
4. What gym do you train at when preparing for a fight? The Dungeon MMA Bull Pen
5. Who is your trainer?  Christian
6. Who is the best boxer you ever sparred against? James Hampton
7. Favorite music artist? None
8. Favorite fighter? There were many boxers that I liked; Guillermo Rigondeaux, Timothy Bradley, Manny Pacquiao, Floyd Mayweather and Gennady Golovkin.
9. Favorite all time fight?  Manny Pacquio vs Timothy Bradley
10. Favorite movie? The Avengers
11. Favorite place to eat? I love food and a buffet would be my favorite place to eat.
12. First job? My first job when I was 17 years old was food catering.
13. First car? My first car was a 1998 Honda Accord.
14. What do you like to do when not training or working? I enjoy the outdoors; fishing, camping and just a good time with the family.
15. Person you most admire? Guillermo Rigondeaux because he was a very talented and humble boxer.