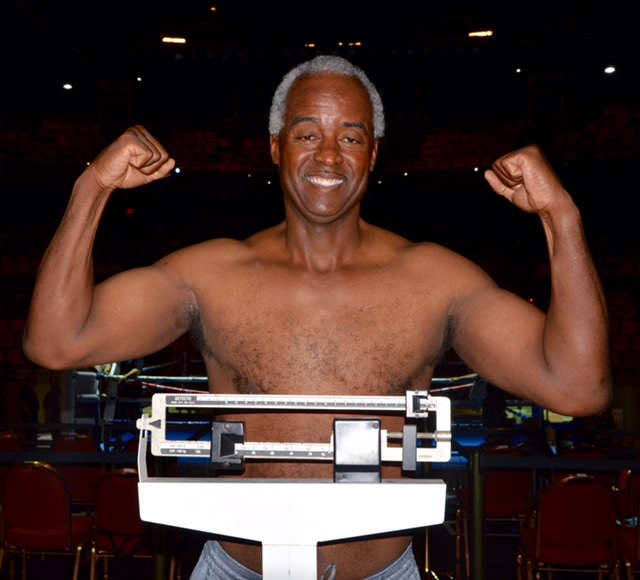 Michael Banks
California Dept of Corrections
Nickname: Chino Mike
Weight:
Age: 56
Record: 1-0

1. When did you start working for Kings County Sheriff Dept? I started working for CDC not CDCR in 1983 at chino
2. When did you start boxing? When I was a kid in mean streets of Los Angeles projects.
3. What got you started in boxing? Father Time
4. What gym do you train at? Iron Horse Gym Susanville
5. Who is your trainer? My nineteen year old son Lucas Banks is my main trainer.
6. Who is the best boxer you ever sparred against? Any one who stands in front of me. Their all the best.
7. Favorite music artist? Rolling Stones
8. Favorite fighter? James "Lights Out" Toney. My favorite heavyweight is Lennox Lewis. My favorite fighter of all times is Julio Caesar Chavez
9. Favorite all time fight? Frankie Randall vs Julio Cesar Chavez 1 And my second best fight to watch is Roberto Duran vs Iran Barkley 1
10. Favorite movie? Full Metal Jacket
11. Favorite place to eat? Home
12. First job? 10 years old cutting grass in Los Angeles projects
13. First car? 1973 AMC Hornet
14. What do you like to do when not training or working? Work overtime at CCC
15. Person you most admire?  Mom