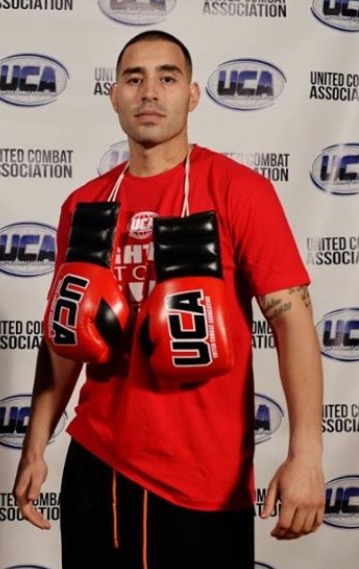 Mike Valle
CDCR, Pleasant Valley State Prison
Fighting Weight – 168lbs
When did you start boxing? February 2016.
Who or what got you started in boxing? It started off as a way to get back in shape, but it turned into a love and passion for fighting.
When preparing for a fight what gym do you train at? The Dungeon, Fresno CA.
Who is your trainer? Art Peraza
Who is the best boxer you ever sparred against? James Hampton.
What do you feel is your strongest weapon in the ring? Uppercut.
What do you like to do when not training or working? Anything outdoors.
Favorite fighter? Mike Tyson.
Favorite athlete? Michael Jordan.
Favorite food? Steak.
First car? Isuzu pickup.
Person you most admire? Uncle Richard (Richard Sorondo).