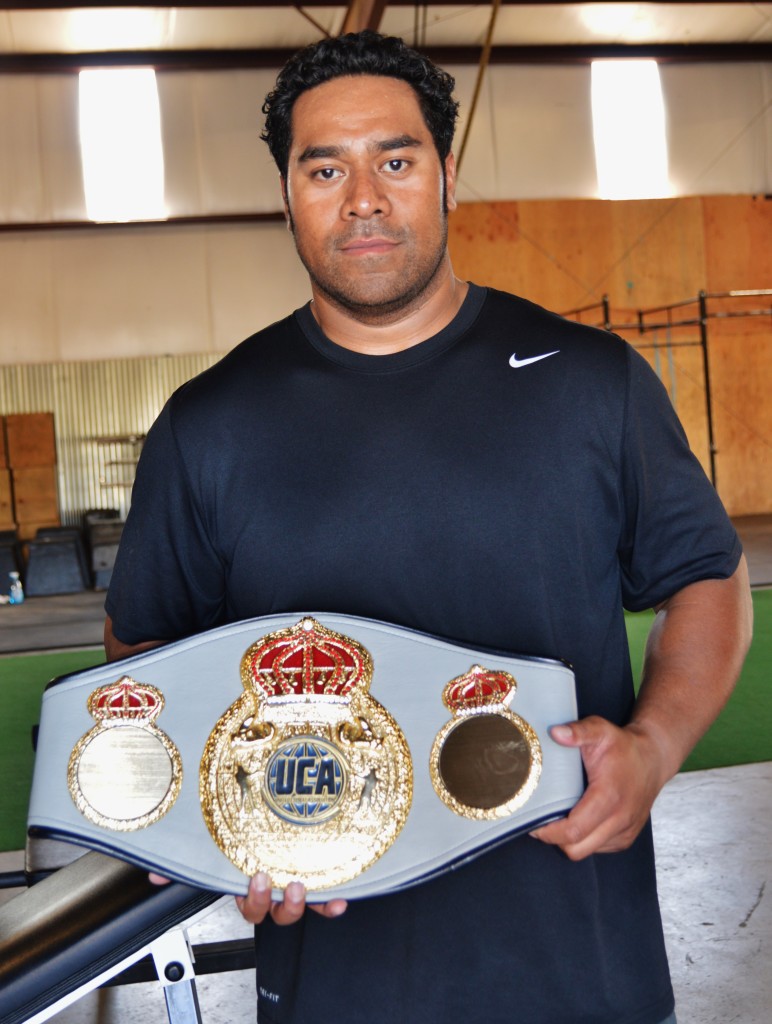 Iulai Tuua
California Dept of Corrections
Nickname: Throwin' Samoan
Fighting weight: 270
Age: 31

1. When did you start boxing? A little over a year ago.
2. What got you started in boxing? I played Football for years in High School and College and I missed the competition and the contact, so I took up boxing.
3. When preparing for a fight what gym do you train at? I train at Rugged Edge Fitness.
4. Who is your trainer? James Dorris
5. Who is the best boxer you ever sparred against? James Dorris
6. Of all your opponents and sparring partners who hit the hardest? Zeke Johnston
7. What do you feel is your strongest weapon in the ring? Left Hook
8. What sports did you play in high school? Football
9. What do you like to do when not training or working? Spend time with my family. I coach my kids softball and baseball team.  I also coach the Varsity Offensive and Defensive Line at Bradshaw Christian School.
10. Favorite fighter? Canelo Alvarez
11. Favorite all time fight? Tyson vs. Douglas
12. Favorite movie? Cinderella Man
13. Favorite athlete? J.J. Watt
14. Favorite food? Chinese Food
15. First job? California Department of Corrections
16. First car? 1989 Honda Civic
17. Person you most admire? My parents