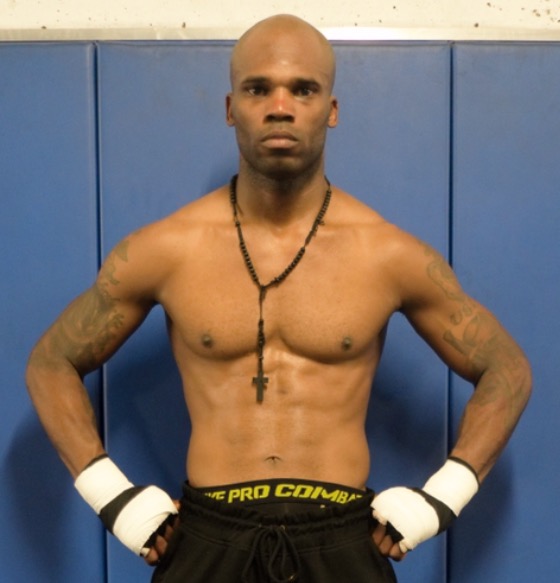 Mike Delery
Los Angeles Police Department
Nickname: Mike "The Machine Gun" Delery
Weight: 155
Age: 34
Record: 1-1

1. When did you start your career with the Los Angeles Police Department? March 2009
2. When did you start boxing? I started boxing in September 2015
3. What got you started in boxing? I started boxing for the mental and physical challenge of the sport.
4. What gym do you train at when preparing for a fight? I train at the City of Angels gym in Los Angeles
5. Who is your trainer? I'm trained by Jorge Gonzalez and John Negrete.
6. Who is the best boxer you ever trained with or sparred against? This is a twofold answer for me. The best fighters I've trained with are current UCA Champs, Hector Mendoza and Quincy Mirage.
7. What does a typical training day consist of for you? A typical day includes a good stretch, skipping rope and then working on developing a different skill i.e. Footwork or punching combinations.
8. Favorite fighter? My favorite fighter is Roman "Chocolatito" Gonzalez.
9. Favorite all time fight? My favorite fight is easily the war between Hagler and Hearns!
10. Favorite movie? My favorite movie is a toss up between Man on Fire and 300.
11. Favorite place to eat? My favorite place to eat is home on the couch!
12. First job? My first job was a Machine Gunner in the United States Marine Corps.
13. First car? My first car was beat up Chevy Camaro.
14. What do you like to do when not training or working? When I'm not training, I love spending time with my kids or going to Dodger games! Bleed Blue!
15. Person you most admire? I most admire my mother for raising 3 kids in inner city LA with little to help. She's a true warrior.