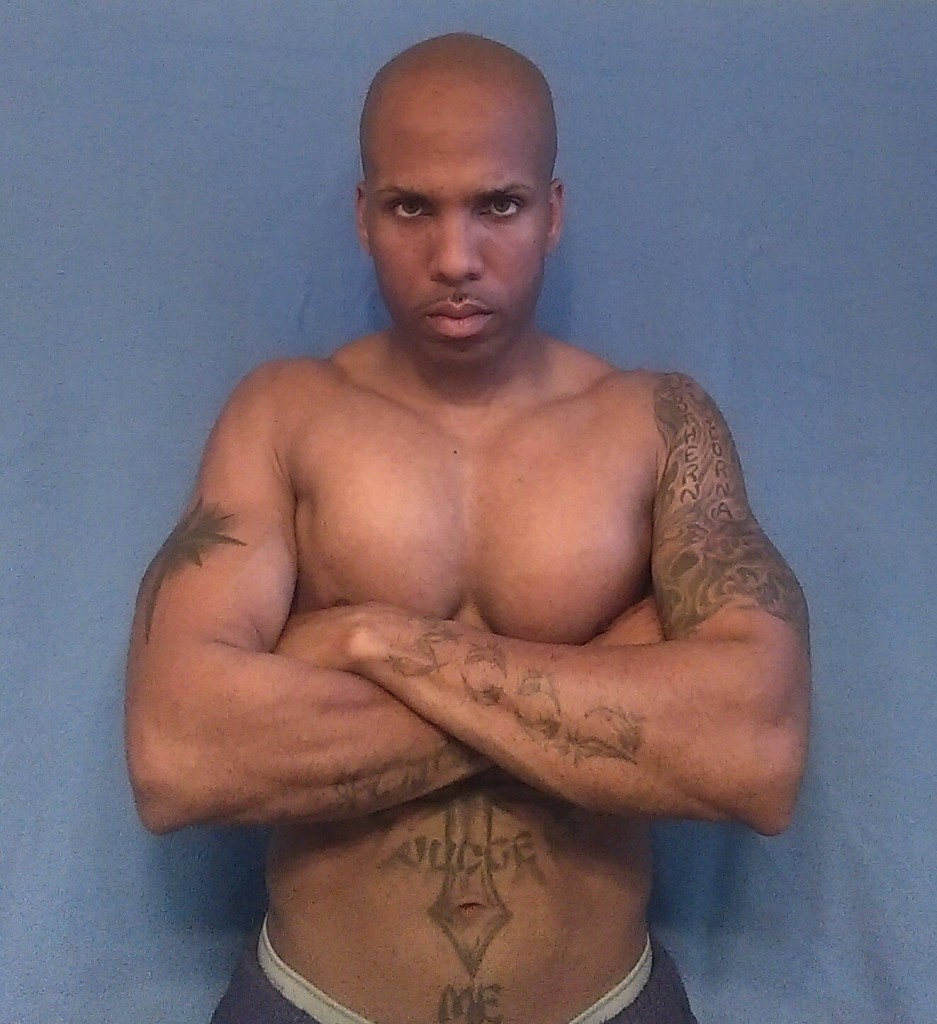 Travis Clark
Stockton Police Department
Nickname El Lobo/The Wolf
Weight: 165lbs
Age: 35
Record: 0-0

1. When did you start boxing? I have always loved the sport of Boxing and Martial Arts. I began boxing at KARATE MAFIA in 2014. Was never consistent with boxing once I discovered Wrestling and Jui Jitsu.
2. What got you started in boxing? I started boxing after I lost interest in playing football. Unbeknownst to me, I had a fracture in my ankle when I started training which limited my movement. After healing I began training boxing which progressed to kickboxing. One day while other members were participating in wrestling practice, Former IKF Champion Master Donny Aaron asked me to participate in the practice. 15 minutes into the practice Master Aaron told me to hang up my gloves because I was a natural wrestler. Needless to say I focused on what he instructed me to but Mixed Martial Arts slowly began to win me over.
3. What gym do you train at when preparing for a fight? I train at Stockton Police Youth Activities Boxing Club in Stockton California. I arrived in California from Louisiana in late September of 2015 and met Coach Salas on October 3rd 2015. Coach Salas was welcoming to me and I began training under his tutelage shortly after getting settled into my new job. He asked me if I had any plans and I told him that I had plans to fight that were cancelled previously and things progressed from there. It speaks volume when an MMA student can garner interest from a boxing instructor so I have Donny Aaron (Karate Mafia), Kendrik Williams (Karate Mafia), Brent Mason (Elite Combat) and Jake Dement (Dement Brothers Old School Boxing) to thank for that.
4. Who is your trainer? Steve Salas is the lead trainer at SPYA Boxing Club.
5. Who is the best boxer you ever sparred against? The best boxer I have ever had the pleasure of Sparring is Kendrik "Black Dynamite" Williams. Kendrik has some of the fastest hands I have ever seen in person. His athleticism and ability to take angles, move and throw rapid combinations really prepared me to hold my own against other boxers and fighters in our area of Shreveport/Bossier Louisiana.
6. Favorite music artist? Eminem.
7. Favorite fighter? Mike Tyson. His power and ferociousness was on another level. Whenever Tyson was fighting, you know what he planned to do. You can train for speed, timing, movement and endurance but you cannot train for ones power. Everyone has a plan until they are hit.
8. Favorite all time fight? Gatti vs. Ward That fight was a war. They both left it all in the ring.
9. Favorite movie? The Program.
10. Favorite place to eat? Griff's Burger
11. First job? Jason's Deli. Senior year of high school.
12. First car? Oldsmobile, Delta 88 (1986)
13. What do you like to do when not training or working? Relax, photography, watch movies, home improvement projects and hanging out with friends.
14. Person you most admire? I would have to say I admire Andrea KGB Lee the Legacy 125lb Women's Champ the most. I have trained alongside Andrea since my first day walking into Karate Mafia. The dedication and drive that she has for the sport of MMA is uncanny. I have seen Andrea train past failure more times then I can count and everyday she is working to improve herself and perfect her craft. Andrea Lee and Donny Aaron are a couple that I admire and I can not wait to see her debut for the UFC soon. A close second would be Amir Khan Ansari who I also trained with at Karate Mafia who has risen to stardom since being chosen to fight for Evolve MMA Fight Team and signed to One Fighting Championship, he will be exciting to watch for years to come.